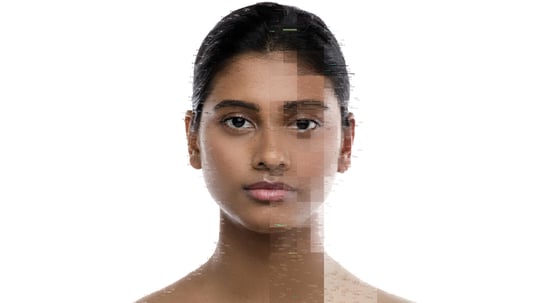 MANAGE AND ANALYZE DATA FASTER TO SUCCESSFULLY
MARKET YOUR HIGH QUALITY PRODUCTS
Discover the EvidentIQ cosmetics solution. Our eClinical Suite with impressive universal capabilities.
Our eClinical Suite provides End-to-End services that are compliant, simple and easy to use on your product journey and your claims management process: create panelist registries, manage study protocols and collect study data.
Our Electronic Data Capture technology improves study efficiency and allows self-collection of data by study participants.
By choosing EvidentIQ's eClinical Suite you will have everything you need for a successful trial execution only a few clicks away.
Get in touch with our team of experts
Fill out the form below and our experts will contact you.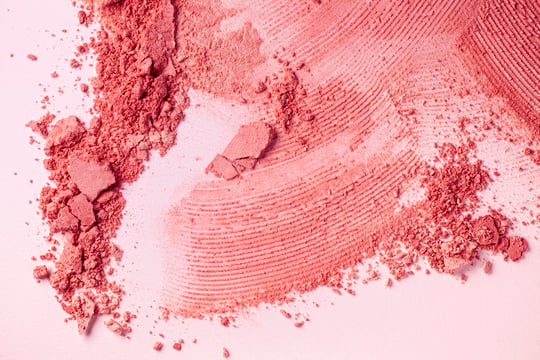 COST EFFECTIVE, SCALABLE AND COMPLIANT
We recognise the challenges which every cosmetic trial experiences:
Time constraints

Budget management

Progress tracking
EvidentIQ's pricing options are designed around usage expectations to avoid unexpected charges or overages. EvidentIQ ensures that your usage only comprises the tools you need for your specific study. Our pricing models offer a tailored approach offering annual licenses, study-packages or an enterprise agreement.
EvidentIQ utilizes clinical trial software technologies that offer our clients top value for their money, while ensuring compliance
and providing superior customer service.
Our Electronic Data Capture (EDC) software is easily customizable for any type of study and comes with flexible features like eCRF, eTMF, CTMS, image-based data entry, eConsent, ePRO/eDiaries (accessible via smartphone, tablet, desktop and laptop computers), RTSM (Randomization and Trial Supply Management) modules, MedDRA and WHODrug coding, and advanced data extraction, visit scheduling, notifications/alerts and reporting tools.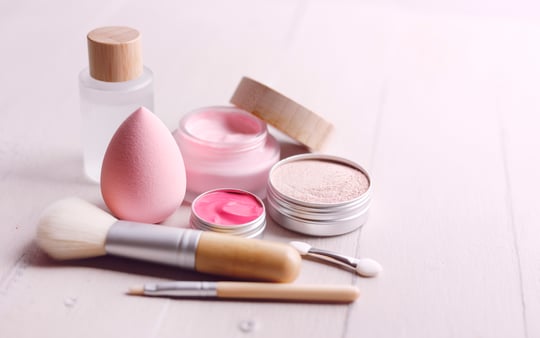 FEATURES AND BENEFITS
DESIGNED FROM THE GROUND UP WITH END USERS' NEEDS IN MIND
Fast Set-up And Easy To Learn
We provide a flexible software that enables easy study set-up and management. Customers and end users value the simplicity of customizable workflows.
One of the key advantages of our eClinical Suite, compared to other systems on the market, is the ease and speed of study implementation.
A study can be set-up in days or weeks, not months. Read more about setting up a study here.
eDiary & Online Questionnaires
Our system uses the most advanced web survey software allowing you to create simple or complex follow-up questionnaire designs. Create more visually engaging and user-friendly forms by incorporating your own touchable icons into your questionnaires or let our experienced designers do it for you.
Build online surveys, forms, polls, quizzes, and questionnaires that participants can complete through email invitations or SMS on their tablets, smartphones or computers.
eConsent
Our system includes a fully compliant eConsent solution that allows for both, in-person digital consenting and remote consenting of study participants. The software simplifies the consent process, raises participant comprehension and retention, and eases workloads for study teams and sites.
Flexible and powerful design features allow for the creation of sophisticated and intuitive electronic informed consent forms (eICF) with embedded videos, graphics, and downloadable PDF files.
Easy to use Designer Interface
Save time and money by using our designer module to easily design electronic forms. The software includes many advanced features allowing you to configure complex design requirements.
Create data entry files and customize the database design without the need for any programming expertise through an easy to use drag-and-drop designer. Design cross-sectional or longitudinal study designs with either predefined follow-up visit time points or dynamic visits.
eCOA
eCOA (Electronic Clinical Outcome Assessment) is a digital version of a COA (Clinical Outcome Assessment), it helps measure and record how a participant is feeling or reacting. Our eCOA capabilities maximize efficiency and data quality. The user-friendly and intuitive software guides proper protocol execution while automatically validating data as it is entered and is ideal for users of all levels of research experience.
Data can be entered digitally and directly into forms without the need to transcribe from paper forms and charts.
Source Data Verification
Our eClinical Suite supports a targeted source data verification process to enhance study data quality and integrity. Customizable real-time verification rules minimize data entry errors and improve data quality. Our software includes advanced functions and configuration options to automate data validation and improve data accuracy.
Data monitoring features allow you to review data quality and create monitoring plans any time to ensure maximum flexibility in a fast-changing study environment.
Cosmetovigilance
A cosmetovigilance option is available through our partner AB-Cube, the world's first and only native cosmetics adverse event reporting system. SafetyEasy® Suite is a multi-vigilance management solution which integrates automation with existing drug safety processes of life sciences organizations to manage adverse event reporting and stay compliant with the latest regulations.
Dashboards
Track study metrics with integrated real-time dashboards or create your own ad-hoc dynamic data queries through the report builder or optional Business Intelligence (BI) integration with Qlik for data visualization and reports.
Quality Management and Validation
Certification
Our fully-validated software has been successfully audited by numerous customers as part of their vendor qualification and system validation processes. Our QMS ensures compliance with all relevant regulations:
21 CFR 11
ISO 27001
HIPAA& GCP
and more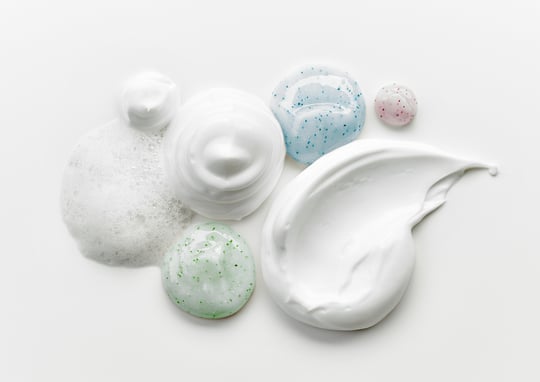 Communication and Collaboration
IMPROVE ORGANIZATION'S SYNERGY

Effective communication and collaboration between team members and stakeholders is essential for the success of trials and testing, but can be challenging to achieve. EvidentIQ's eClinical Suite provides our customers with the tools to enhance their productivity and communication so they can focus on delivering the best product to their clients.
In addition to superior technology, EvidentIQ offers services to support you on your research needs.
We can provide full-service eCRF build and support, or our self-setup option enables your data managers to setup your studies.
In addition to superior technology,
EvidentIQ offers services to support you on your research needs. We can provide full-service eCRF build and support or, our self-setup option enables your data managers to setup your studies. Read more about our service and support offer here.
Try the EvidentIQ cosmetic solution today and see how it can simplify your cosmetic trial.
Up-great your study!